As you are all probably well aware by now I have been on 'Project No Buy' for a few weeks now. This project has lead to quite a long wish list....I'm sure all you beauty bloggers know how this feels.
I have quite a few things from the Mac permanent line that I have been good enough to put on my Christmas list that my dad and his partner always ask me to give them. Oh and of course I'll want some of the things from the holiday collections when they come out. I am hoping they can be added to the list aswell...Expect another post about this a bit nearer xmas when my list is complete.
Now for this things that I will probably end up getting myself...
Although I have the 120 palette it isnt very good quality so I dont use it really..I use it to work out if something would suit me then take the makeup off because of all the Fallout. I have heard the 88 Palettes from Coastal scents are much better.
So from Coastal Scents I would like:
The 88 Eyeshadow Palette
The 88 Warm Palette
The 66 Lip Palette

The ONLY reason I really want the 66 lip palette is because as you can see it comes with a couple of blues in it and I am DYING to have play with those work out what colours I can create by mixing. LOL

I would also like to try one of the brush sets as I have heard good things about them.



I don't need any more brushes but I always like to try new ones and compare them to my MAC ones.

Talking about comparing brushes to MAC, I have always wondered what Sigma is like. Again I have heard good things about them. So I would love to give them a try.

Okay the final Brand I would like to try (again one I have heard a lot about).. ELF (www.eyeslipsface.co.uk.) I am mostly interested in the studio line.

I need your help now because when i do order from Elf I only want to spend £20 ideally..I will stretch to £30 but no more than that. I Would love to know ur recommendations on brushes + makeup within this price range. I would like to have a nice variety of things for my money so nothing that's going to gobble up to much at once please.

So if you could leave a comment I would really appreciate it.

Thankyou for reading and I hope you enjoyed.

Jo :) x

P.S. I forgot to add some things to my wish list lol...


The Corrector Quad and one of Camo Quads From Coastal Scents





Both Urban decay Book of shadows.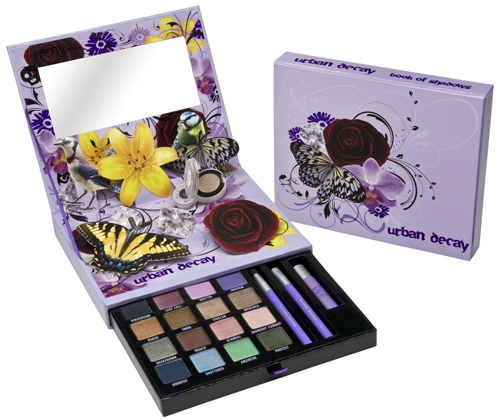 And Mini 24/7 glide on eyeliner Super Stash kit





HEHE TOLD YOU I WANTED A LOT...ALL THOUGHTS + COMMENTS WELCOME